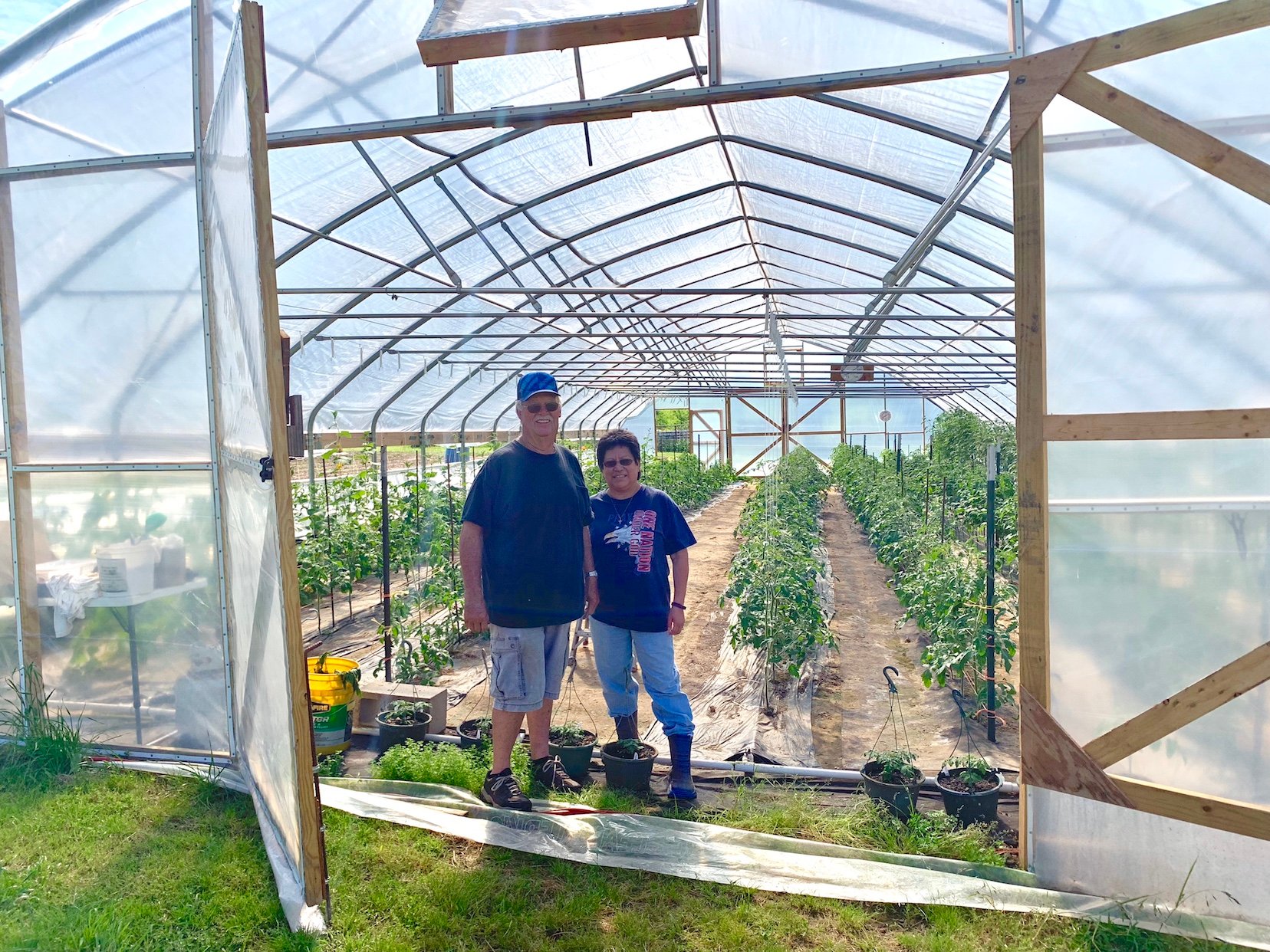 Granny Annie's Creations: Sherman and Annie McKnown in Coke, TX
Sherman and Annie have been with the Winnsboro Farmers Market since its beginning. They are great farmers and Annie makes amazing jams, jellies, salsa, and more. They grow seasonal produce and can everything under the sun. You can look forward to seeing amazing tomato trees come springtime to plant in your garden. 
Vessey Ranch: Chuck and Heather Vessey
Chuck and Heather moved to Winnsboro, TX in 2018. They have goats, cattle, chickens, and had a stint with some hogs for a bit. Heather is a baker extraordinaire and makes cinnamon rolls that will make you drool. Her fudge is divine, and her muffins are simply amazing. Chuck grows microgreens and is the official taste tester for Heather. They are a fun pair of farmers and we simply adore them!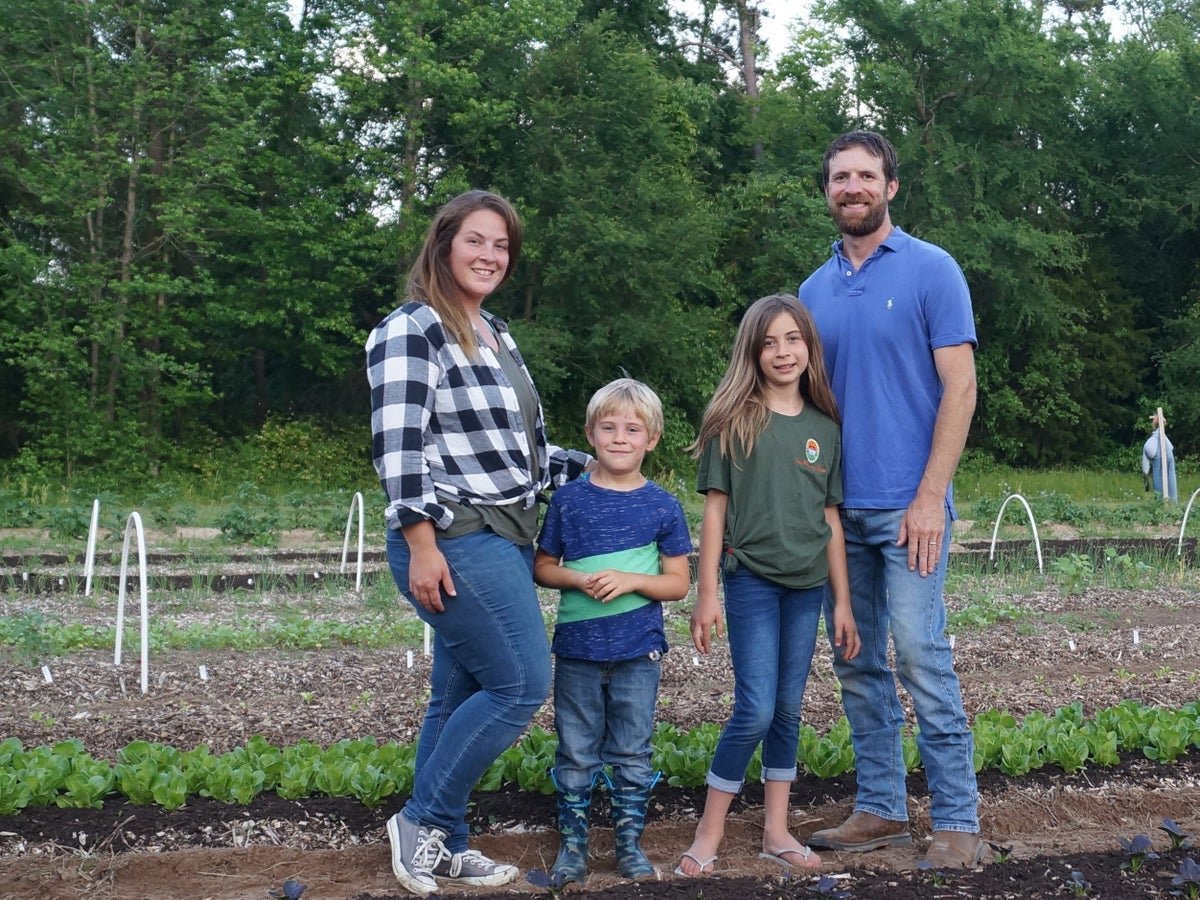 New Morning Acres: Chris and Andie Miller in Winnsboro, TX
Chris and Andie were in accounting and corporate management in Dallas. They had zero farming experience but loved to garden. They became very interested in how their food was being grown. The couple decided to ditch the city life and move out to our rural community for some fresh air and farm living. They have learned quite a bit in their two years on the farm growing seasonal produce, strawberries, mushrooms, and salad mix. A true family farm focused on natural growing practices.