Place orders from Monday 6:00 AM thru Tuesday 9:00 PM for Thursday afternoon Pickup!
Luffa Sponge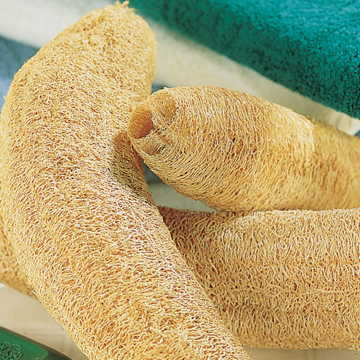 1 Small | 1 Each = $2.00 + $0.00 Assembly
1 Large | 1 Each = $5.00 + $0.00 Assembly
Luffa-derived sponges are tough on dirt but non-abrasive and perfect for washing your face, body, dishes, floor, or car. Crafters even use slices of the dried sponge in soaps to create pretty and useful all-in-one luffa soap rounds. These Luffa sponges are not perfect they are in the rough. Grown here at the H & H Ranch in Coke, TX They are cut in 4 +- inches.
Website and Online Farm Store Powered By
Eat From Farms