Place orders from Monday 6:00 AM thru Tuesday 9:00 PM for Thursday afternoon Pickup!
Three Nights of Salad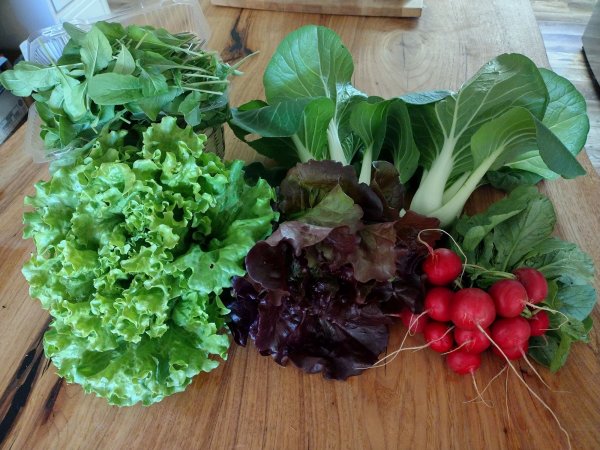 1 bundle = $24.00 + $0.00 Assembly
Our Three Nights of Salad package includes:
2 bags of spring mix (approximately 5-6 ounces per bag, including 2 lettuce cultivars and arugula)
Kale bunch (either Russian Red or Red Kale)
Red Radishes (1 bunch)
Salad Turnips (1 bunch)
Bok Choy (2 plants)
Mix as desired and enjoy a nutrient dense fresh salad for several days. This will pair well with our Grass Fed/Finished Dinner Bundle.
Website and Online Farm Store Powered By
Eat From Farms